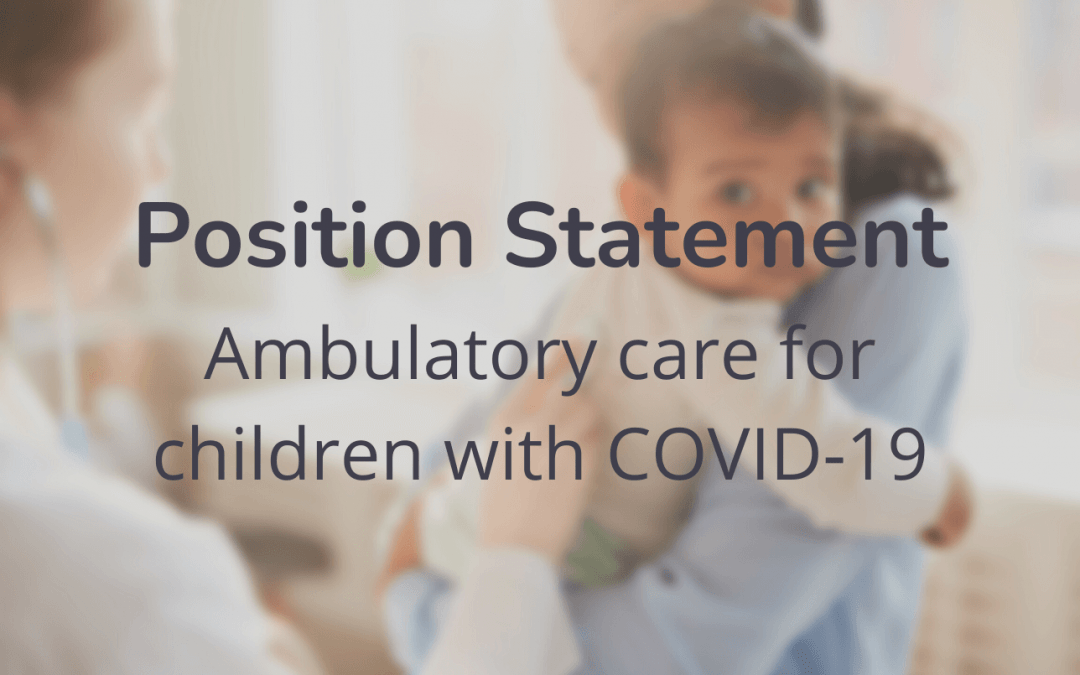 Summary:
This document has been prepared by the South African Paediatric Association (SAPA) to assist primary  health care workers, general practitioners, and paediatricians in the ambulatory / out-patient / home-based care of children with SARS-CoV-2 infection.
Important considerations  Children with mild COVID-19 can be safely managed in isolation at home. Children with moderate or  severe  COVID-19  require  hospitalisation;  clinical  signs  include:  tachypnoea,  lower  chest  wall  indrawing, <92% oxygen saturation in room air, restlessness, difficulty in completed feeds or speaking  sentences. Not specific to COVID-19, the integrated management of childhood illness general danger  signs for children under 5 years are:
inability to drink or breastfeed
vomiting without retaining any fluids
lethargy or unconsciousness
convulsions
In addition, heath care workers need to be mindful of the presence of dehydration, persistent fever  and WHO signs of multisystem inflammatory syndrome in children (MIS-C)*.
There is limited evidence for the use of medication in the management of ambulatory COVID-19 in  children. The following proposed medications have been suggested based on expert opinion and or  extrapolated from adult studies. In general, the ambulatory/home-based management of children  is largely supportive with close monitoring for signs of deterioration.

There is currently no convincing data supporting the use of vitamin A, vitamin C, vitamin D, thiamine, nicotinic acid, zinc, selenium, inhaled steroids or short acting β‐agonist, lopinavir/ritonavir, hydroxychloroquine, azithromycin, ivermectin, cough mixtures or any other medication in children with COVID‐19; their routine use for this indication is consequently discouraged.
Corticosteroids, anticoagulation, antiviral or monoclonal antibody treatment for COVID‐19 or MIS‐C may be used in hospitalised children but are not indicated as part of ambulatory care. The care of people with SARS‐CoV‐2 infection is an area of active research and these recommendations will be updated as required.
SAPA's Position
This document represents the view of the South African Paediatric Association, a professional society representing paediatricians in the public and private sector in South Africa. The document is supported by the Paediatric Management Group.
*https://www.nicd.ac.za/wp‐content/uploads/2020/09/MIS_C‐Case‐Def_09‐Sept‐2020.pdf